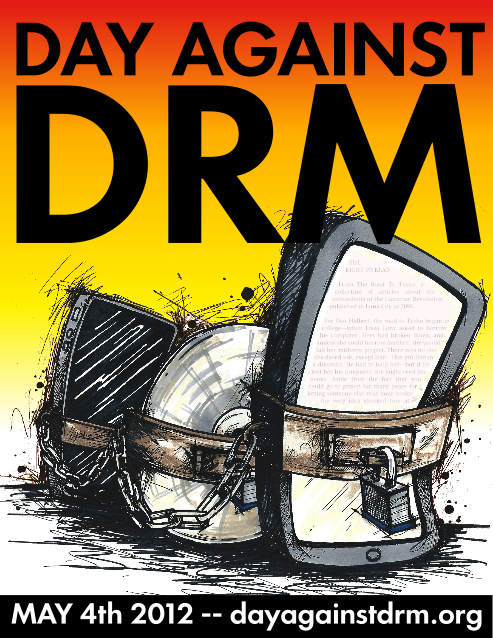 Today is the International Day Against DRM.
Here at Angry Robot we've never inflicted DRM on our eBooks, preferring to trust our customers and readers instead – and we must say it's most gratifying to see folks like Tor / Forge and co. catching up at long last… 😉
Anyhow, to mark the occasion, here's a bit of a special offer for you: if you buy any of our DRM-free ePub-format eBooks from the Robot Trading Company in the next 24 hours you can get a mahoosive 50% discount.
Here's how:
First, add lots of eBooks to your basket, then:
1. Enter the coupon code 'DRMFREE' in the (coupon / voucher) box
2. Click the 'Update Basket' button
3. Checkout, download and enjoy!
The Rules:
1. Offer expires at Noon, BST on Saturday May 5th 2012 (or whenever one of us remembers to log in and switch the coupon code off again – if you're reading this on early Saturday afternoon then give it a go – you never know…)
2. Offer applies to all Angry Robot eBook novels and omnibus editions currently available via the Robot Trading Company website.
3. Offer does not apply to subscription packages (which are insanely good value all on their ownsome) or short stories (which are pretty darn cheap already, at 10 for £3.49).
What are you waiting for? GO, fill your eBoots with eBooks! Go NOW!