Great news Salvi Brentt fans! You may soon be seeing her character take form on the small screen! An Oscar and Golden Globe nominated production TV have now optioned the rights to The Subjugate TV series. And while that's been under negotiation, Angry Robot has commissioned the second book in the series, The Sensation. And as if that wasn't exciting enough, we've got the cover reveal for you right here!
More →
The most zany, heartwarming and fun series is back, with Amber Royer's Pure Chocolate!
We're so excited for you to read all about the continuing adventures of Bo Benitez and her friends, as they cross the galaxy encountering terrifying aliens and fighting bad guys, when the book hits shelves in March 2019. Seems such a long wait, doesn't it? Well, fret not, as today we've got the beautiful cover to show off, created by the brilliantly talented Heri Irawan. 
Ready?
Here we go:
More →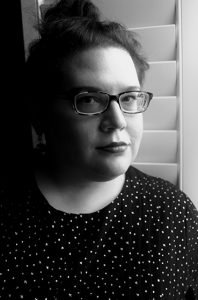 Good news, friends! We've got a new novel heading your way.
Angry Robot will be releasing the incredible The Resurrectionist of Caligo in June 2019, written by author duo Wendy Trimboli and Alicia Zaloga.
The novel is an absolute gem of a read, full of Victoriana, murder, intrigue and one of the coolest magic systems we've seen for years!
Here's the synposis:
'Man
More →
Well, we've got some brilliant news for Czech-based fans of weird Lovecraftian horror and 'big idea' sci-fi: Ada Hoffmann's The Outside will be published in the Czech Republic!
The deal was made with publisher Triton to bring Ada's The Outside to fans, who can expect to see a Czech version in the novel within 18 months.
We dropped Ada a line to let her know the news, who said: "I'm delighted
More →