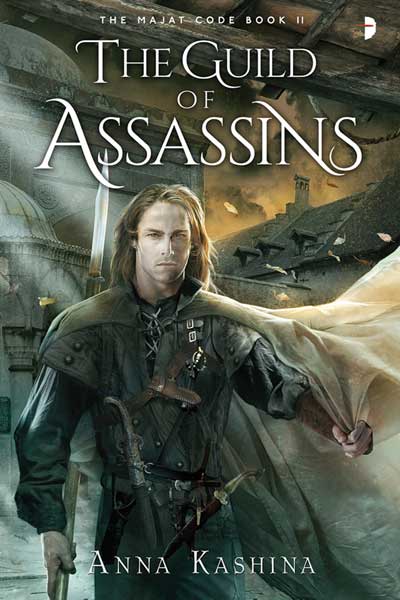 The Guild of Assassins
As a high-ranking mercenary soldier sets his sights on control of the guild, will his forbidden relationship help him save the kingdom, or ensure its doom?
---
File Under: Fantasy [ Duty vs Honor | Forbidden | Unstoppable | Back in Black ]
---
The Second Book in the Majat Code Series
Buy the ebook version now – only
£

3.99
SKU: AR9780857665287
Kara has achieved something that no Majat has ever managed – freedom from the Guild!
But the Black Diamond assassin Mai has been called back to face his punishment for sparing her life. Determined to join his fight or share his punishment, Kara finds herself falling for Mai.
But is their relationship – and the force that makes their union all-powerful – a tool to defeat the overpowering forces of the Kaddim armies, or a distraction sure to cause the downfall of the Majat?
Winner of two Prism Awards in 2015 for excellence in romantic fiction: the Fantasy Award, and the Best of the Best Award.
| | |
| --- | --- |
| Series | Majat Code |
| Publication date | |
| Cover Art | Alejandro Colluci |
| Ebook | 28th July 2014 | 9780857665287 | Epub & Mobi | RRP £6.99 / US$6.99 |
| US Print | 28th July 2014 | 9780857665270 | Trade Paperback OR Massmarket Paperback | RRP US$14.99 CAN$16.99 OR US$7.99 / CAN$9.99 |
| UK Print | 7th August 2014 | 9780857665263 | Paperback | RRP £8.99 |
| Goodreads URL | Discuss and Review The Guild of Assassins |
"I loved this one even more than the first, Blades of the Old Empire … Kara is the hinge-point for much of the drama. She's a strong female character … an absolutely awesome heroine. Not just because she's physically strong and capable, but because she has a tremendous amount of agency and is totally (and very humanly) conflicted about what to do with it."
– Marlene, The Book Pushers
"Such a great read! One of the things I really enjoyed about this installment is how Kashina addressed the elephant in the room, which was the relationship established in the first installment.  She really showed both the power and the peril of love along with some of what it would take to really lead as a ruler, not just hold the name. I loved each reveal, each twist, and the tension."
– E, The Book Pushers
"Epic fantasy readers will love this action-packed adventure of elite warriors and romance!"
– Amy Raby, author of the Hearts and Thrones series