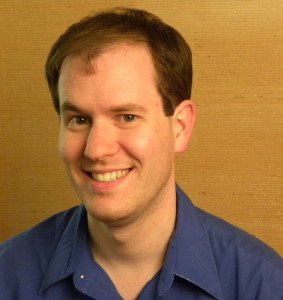 The orbital death station is full of party poppers and balloons this week, as we welcome our newest author into our phalanx, Noah Beit-Aharon.
Noah was signed with us for a two book deal (World: English). His debut novel, Silent Hall is an epic fantasy for fans of The Chronicles of Narnia and Dungeons & Dragons.
Silent Hall will be Noah's first novel and is due for publication in June 2016 to be followed by a second novel. Noah will be writing under the pseudonym N.S Dolkart.
Here's the synopsis for Silent Hall: 
Five bedraggled refugees and a sinister wizard awaken a dragon and defy the gods.
After their homeland is struck with a deadly plague, five refugees cross the continent searching for answers. Instead they find Psander, a wizard whose fortress is invisible to the gods, and who is willing to sacrifice anything – and anyone – to keep the knowledge of the wizards safe. With Psander as their patron, the refugees cross the mountains, brave the territory of their sworn enemies, confront a hostile ocean and even traverse the world of the fairies in search of magic powerful enough to save themselves – and Psander's library – from the wrath of the gods. All they need to do is to rescue an imprisoned dragon and unleash a primordial monster upon the world. How hard could it be?
Angry Robot Consultant Editor, Phil Jourdan: "You've got to love a fantasy writer who's so focused on bringing amazing characters to life. N.S. Dolkart's created a beautiful world, with an epic mythology, that still manages to feel low-key and personal. I look forward to getting this fine novel into the hands of our readers!"
N.S. Dolkart: "I am dangerously excited to be publishing with Angry Robot. If I get any more excited, they may have to terminate me. I feel like I've won an Oscar, and if I don't restrain myself I'll end up thanking God and my parents and every friend I have until my time runs out and they play me off. I am so glad to have the robot army at my back so that now, together, we may continue our inexorable march to glory."
Head on over to SFF World to read an interview with the newest member of our team.