Hidden Huntress, book two of the Malediction Trilogy, was released on 2 June, and now you've all had a chance to read it, we're really, really excited to share with you our new fan art competition!
We all have a vision in our head of the Malediction world, but what does it look like to you? Can you imagine Tristan, in all of his handsome glory? Or how about the gorgeous glass gardens hidden away in Trollus? We'd like you to put pen to paper and show us your idea of Danielle L. Jensen's rich and beautiful world.
The competition will be hosted by four lovely blogs and will cover four different topics:
The Social Potato – Humans
The Qwillery – Architecture (Trollus, Trianon, the castle and the opera house)
BookCatPin – Witches (including Cecile)
The Reader & The Chef – Trolls
There is no limit to how many times you enter the competition, so if you fancy trying your hand at, say, both Marc and the opera house, then submit two entries to the relevant blog. They will both count.
Danielle:"I am insanely excited about The Malediction Trilogy art contest! There is no greater compliment than knowing my stories have inspired someone's artwork, and I LOVE when people share those images with me. I can't wait to see what everyone comes up with."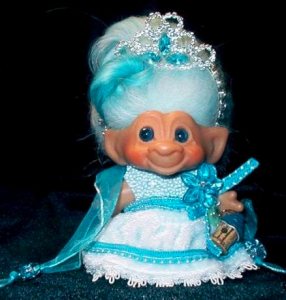 If you do enter the competition, use the hashtag #HHArtComp and chat to other artists about their inspiration.
The winner will receive a signed copy of the completed Hidden Huntress manuscript, a personal Skype chat with Danielle L. Jensen and a shiny Robot trophy for their shelf!
Three runners up – one from each of the other blogs – will win a robot trophy. All winners will be entitled to a free ebook ARC copy of the third book in the trilogy before it is published in 2016.
The competition will run from June 12, 2015 (2pm PDT) to July 12, 2015 (midnight PDT)
Good luck to all! We can't wait to see your works of art!
*Disclaimer: Artwork may be used in promotional activity / there are no restrictions to how many times you may enter / any artwork deemed offensive will be disqualified from the competition.