Angry Robot Books is delighted to announce the appointment of Phil Jourdan as
Consultant Editor.
Phil is co-founder of LitReactor – a creative writing workshop and literary magazine where professional novelists, graphic novelists and agents host regular classes – worked for Zero Books, and ran the small fiction press, Perfect Edge Books. A Portuguese author and translator, based in the UK, Phil has also fronted the rock band, Paris and the Hiltons, winners of an Independent Music Award, since 2007.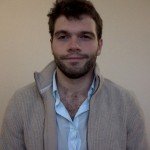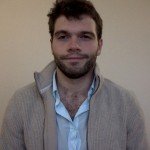 Phil: "I am excited and pleased to join the clan of fearless warriors at Angry Robot. It's a strong press with a very devoted following, the kind of off-beat venture that you can't ignore. I always have special respect for presses that manage consistently to do something as risky as blending genres and exploring big philosophical questions in popular fiction. To be working with them is a great honour. I am looking forward to catching up on the fantastic agented submissions as well as the last of the Open Door entries."
Marco: "Phil Jourdan scares me. He's a great technical editor, with a keen eye for promising new authors, and he's already achieved way too much in publishing for someone so young. Obviously he's perfect for the reborn Angry Robot, but I see I'm going to have to keep my eye on him…."
Phil can be contacted at phil.jourdan@angryrobotbooks.com and please join us in welcoming him to our motley crew: @philjourdan on Twitter.