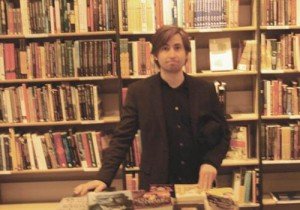 The great machineries of Business have churned and Angry Robot has new owners, in the shape of Etan Ilfeld and his company Watkins Media Ltd. We thought you might like to get to know him a little better so we cheekily sent him a few devious and revealing questions.
1) What made you pick up Angry Robot to add to your ever-expanding media empire?
I love everything that Angry Robot stands for. It's innovative, disruptive, and dedicated to nurturing the best sci-fi authors.
2) Do you have big plans for Angry Robot or is it business as usual?
I plan that the AR team continue to publish more great books of course, both physical and ebooks, and also develop other media elements. I have an MA in interactive media, and I bought Angry Robot because I'm interested in the future of entertainment in all its many forms. I also have a second MA in Film from the University of Southern California, and have produced movies in my time, so I intend to expand the programme of developing film, TV and video games from Angry Robot titles.
3) Who is your favourite angry robot from movies, books, comics or wherever?
Is it ok to say that I love Arnold in the first Terminator film?
4) You are known, among many other things, as the pioneer of underwater chess. If you could play a game against one favourite character from history or fiction who would it be?
Isaac Asimov was a chess player and incorporated chess into several of his novels – he'd make a great adversary. Also, I'd love to take on Marcel Duchamp; as well as a surrealist artist and Dadaist, he was a great chess player and competed internationally.
5) Star Wars or Star Trek?
I like 'em both – but I frak'ing love Battlestar Galactica!
Sounds just like our sort of guy.