Ramez Naam is unstoppable!
Not only is Nexus Angry Robot's top-selling book of all time, it's been translated into more languages than any other, and has garnered more award nominations than any other, too.
And they just keep coming!
We are absolutely delighted to announce that Nexus has just been shortlisted for the prestigious Endeavour Award!
So, that makes its award record:
~ 2014 Prometheus Award – WINNER (tied with Homeland by Cory Doctorow)
~ Arthur C Clarke Award – SHORTLISTED
~ Kitschies Golden Tentacle Award – SHORTLISTED
~ Endeavour Award – SHORTLISTED
~ An NPR Best Book of the Year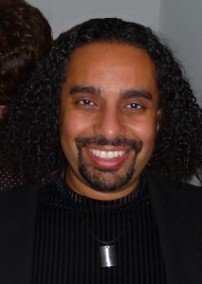 And Mez himself is, of course, currently SHORTLISTED for the John W Campbell (Not a Hugo) Award for Best New Writer!
Come on, Mez – let some other writers have a chance! 🙂