Earlier today our sister imprint Exhibit A announced an exciting book deal with Siobhan MacDonald, and now it's our turn. Step forward Rod Duncan, Angry Robot's latest author.
The Official Bits
Angry Robot is thrilled to announce the acquisition of two fantastical, dazzling alternate history books from Rod Duncan. The World English rights deal was negotiated by Angry Robot's Publishing Director Marc Gascoigne and Ed Wilson of Johnson & Alcock. The first of this two-book series (entitled The Fall of the Gaslit Empire), The Bullet Catcher's Daughter, will be released in September 2014, and the sequel, Unseemly Science, will follow in 2015.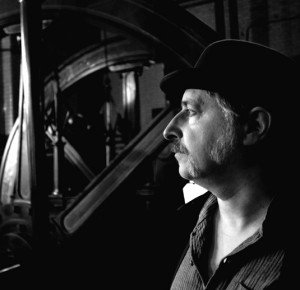 Rod Duncan: "I'm delighted to be signing up with Angry Robot because they really understand the genre and their books are beautifully produced. They've given me such warm welcome, that I'm beginning to doubt they really are all that angry. But just to be on the safe side, I'm brushing up on the three laws of robotics."
About Rod: Rod Duncan is a published crime writer. His first novel Backlash was shortlisted for the CWA John Creasey Dagger, and he has since written three other novels (all Simon & Schuster UK), and had his first screenplay produced. His background is in scientific research and computing, and he lives in Leicester. This is his first fantasy title.
About The Bullet Catcher's Daughter: Elizabeth Barnabus lives a double life – as herself and as her brother, the private detective. She is trying to solve the mystery of a disappearing aristocrat and a hoard of arcane machines. In her way stand the rogues, freaks and self-proclaimed alchemists of a travelling circus.
But when she comes up against an agent of the all-powerful Patent Office, her life and the course of history will begin to change. And not necessarily for the better…
Check our Rod's website here and do say hello to him @RodDuncan