The Goodreads Choice Awards 2013 have just been announced, and we are delighted that Wesley Chu is in the…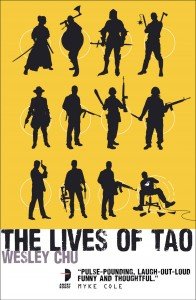 The Lives of Tao was nominated in early November along with Margaret Atwood, Hugh Howey, John Scalzi, Peter F. Hamilton, amongst others, progressing through the initial round and semi-final. We've been waiting for ages patiently for the results, and as Margaret Atwood was crowned Goodreads Choice Awards winner for Best Science Fiction in the last hour, we were delighted to see that Wesley Chu was in the Top 10! This is a huge achievement, and thank you one and all for voting for, and reading, this wonderful book.
If you haven't yet read The Lives of Tao and are wondering what the fuss is about, check it out here and if you're already a fan of Tao and Roen, make sure you read The Deaths of Tao, the just-released-in-November sequel!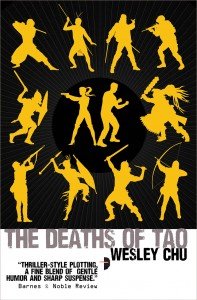 Congratulations to all the winners, and for the full round-up, here's the link to the Goodreads page. It's wonderful to see nearly 2 million people voted for their favourite books, so well done to all the authors nominated, and those who voted!