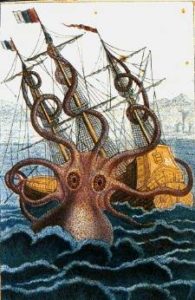 We're all huge short story fans at Angry Robot, but despite that, we've never published an anthology. Well, all that's about to change!
In association with those fine folk at the Bristol Festival of Literature, and those equally fine folk at Pornokitsch, Angry Robot will be publishing an ebook anthology of winning short stories from the festival's short story competition.
Here's how it works:
On October 19th at 10.45am, the entrants to the short story competition will be given their brief. Angry Robot's own Emma Newman and Strange Chemistry's Jonathan L Howard will be available alongside Gareth Powell, Tim Maughan, Gaie Sebold and Dave Gullen to offer assistance and advice to the hopeful writers. At the end of the day, the writers will send their entries in, and these will be judged between October 20th and the 23rd. The winner will be announced at BristolCon on October 26th and the winning story read at the Bristol festival of Literature Speakeasy later that day.
The ebook itself will be available for purchase worldwide from November, from all good ebook stores, and Angry Robot will be giving 100% of the proceeds to the Bristol Festival of Literature so they can put the funds towards future years' festivals.
Details of the festival (including details of the competition) can be found here.
Artists are also invited to enter a cover art competition for the anthology – Click here for details (takes you to Facebook, so you might need to be logged in).
Follow #Krakenrises! On Twitter via @Bristollitfest Plus get the news and full programme on unputdownable.org
____
Note: This anthology is being run by the Bristol Festival of Literature – please don't send your fine words or pictures to us at Angry Robot.