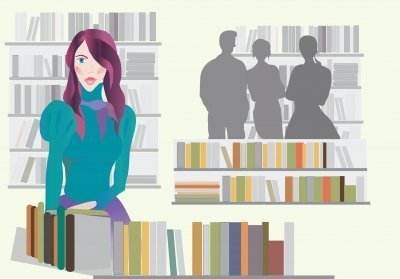 We love chain bookstores, online bookstores, secondhand bookstores, bookstores that double up as coffee stores, bookstores with stationery in them, bookstores with DVDs in them, and bookstores with just books in them. Anywhere that sells books is a place we like to be.
As well as supporting the major High Street and online stores we have an ongoing love affair with the independents, and we know that many of you do, too.
So, to that end, we'd like to hear about your favourite independent store.
What to do
Write to us (details below) about your favourite indie bookstore. Tell us where it is (anywhere in the world), when they open, and if they have a website. Tell us what it is about this store that you love. Send us a photograph of the front of the store so others can recognise it. If you get permission, send us a photograph of the inside of the store, too. Ideally, we'd like 200-400 words on why this store is great! Feel free to ask the owner or staff for a quote. Or feel free to just gush from the heart.
What you get out of it
If we publish your recommendation on our blog we'll send you some books to say thank you.
What the store gets out of it
Word of mouth and recommendations are the lifeblood of any local business. We'd like to help promote some deserving local stores.
What we get out of it
A warm, fuzzy feeling in our tums. We had that once before, and it turned out we'd eaten something out of date, but we'd really like to get a similar sensation for doing something nice.
Where to send your missives
Drop us an email at independents AT angryrobotbooks.com – don't forget to include a photo or two, and try to give plenty of detail as to why your favourite store deserves some time in the limelight.
Deadline
We'd like to get your recommendations as soon as possible. Shall we say: no later than the end of May?
Yes. Apparently, we shall.