This year's Ditmar Awards – which recognise achievement in Australian science fiction (including fantasy and horror) and science fiction fandom – were announced at the 51st Australian National Science Fiction convention, Continuum 8, this weekend just gone. And we're delighted to report that our very own Jo Anderton, was named Best New Talent!
Jo is, of course, the author of Debris – which she can be seen wielding below in a duel to the first paper-cut with fellow Angry Robot author Kaaron Warren – and its sequel Suited, which is out next month.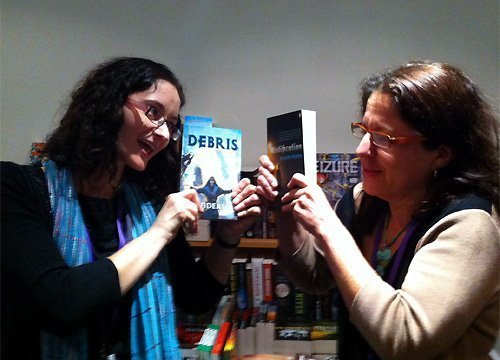 Huge congratulations to Jo on her distinctly deserved Ditmar!